Foletti Palace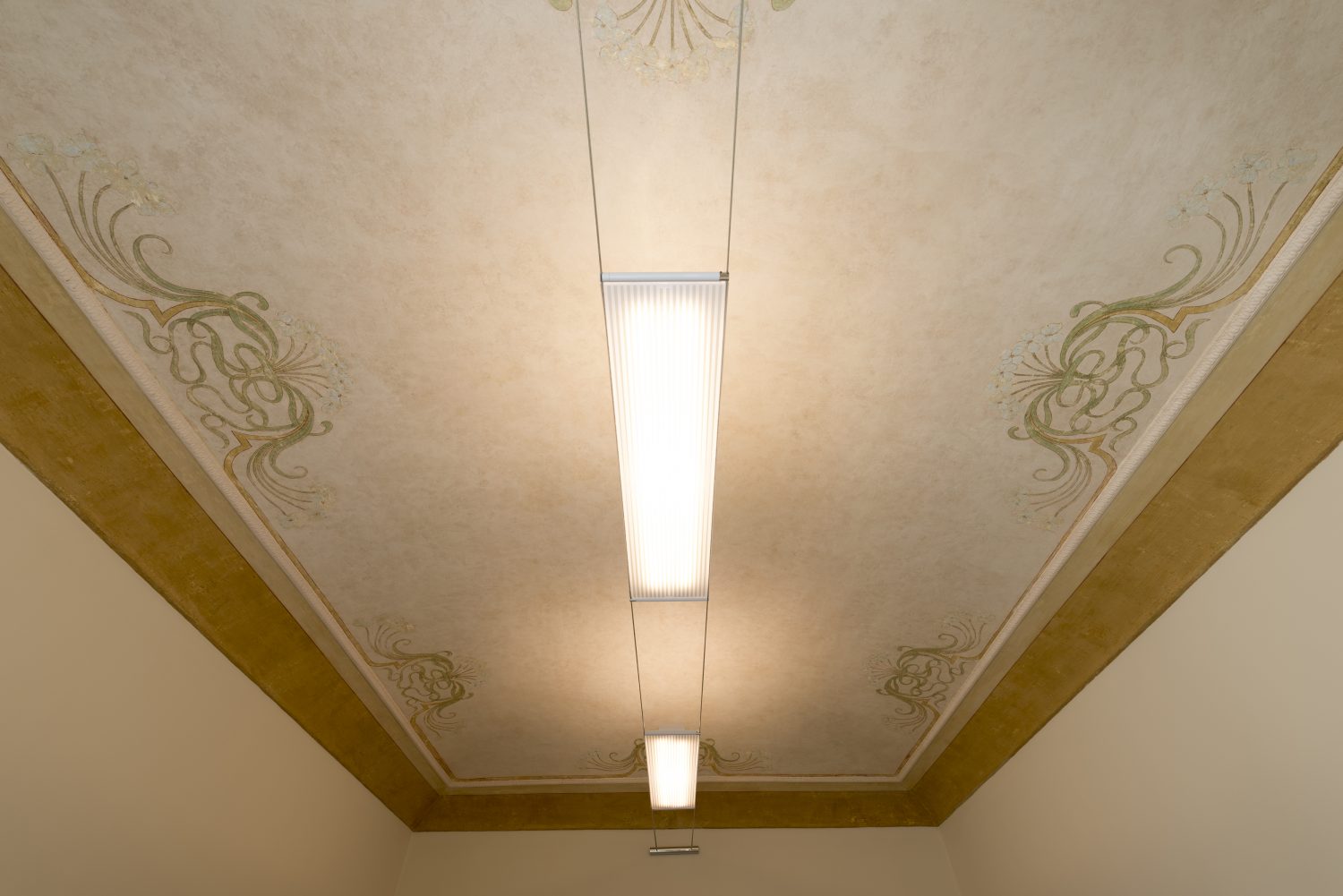 Project Description
Angelo Marogna was a great Sardinian architect, who lived between two centuries (1842-1934), and the author of some of the most beautiful Art Nouveau architectures in Sassari and surroundings. Among these buildings there is a noble home in Viale Regina Margherita, Foletti Palace.
Characterized by magnificent vaults and walls, decorated with floral patterns, white marble floors and relief plaster works framing doors and windows, a part of the palace has undergone a massive conservative restoration, in order to maintain the typological, architectural and historical features of the building, while changing its use. In fact, an apartment has been converted into offices.
Thanks to a meticulous restoration work, the decorations of the plaster have been recovered and valued in their original colors, as well as the finely carved doors, the polished marble floors. Few and non-invasive actions has been carried out where necessary: these include new toilet facilities and lighting system, the heart of the project.
The realization of the bathrooms has been as much as possible respectful towards the existing: the walls do not reach the ceiling, so as not to affect the continuity of the lowered pavilion vaults; a glass, specially shaped for a perfect installation, brushes against the latter with delicacy, to close the area; in addiction, the materials used for flooring and the washstand reflect the existing ones, that is white Carrara marble.
The lighting system – the most critical point for the integrity of the masonry, crucial in this context – is characterized by suspended elements on thin steel cables; these do not attack the vaults due to the absence of ducts on the masonry for the electrical system,  and run all the ceiling length, guaranteeing a suggestive and efficient lighting.
The sensibility of the actions is so evident that the feeling in these rooms is still that of the drawing rooms of the '20s. A jump in the past, with the feet in the present.
Project Details
Project: Foletti Palace
Type: Offices
Year: 2011
Architects: Officina29 architetti
Client: Privato
Photo Credits: Pierfranco Cuccuru