Private residence renovation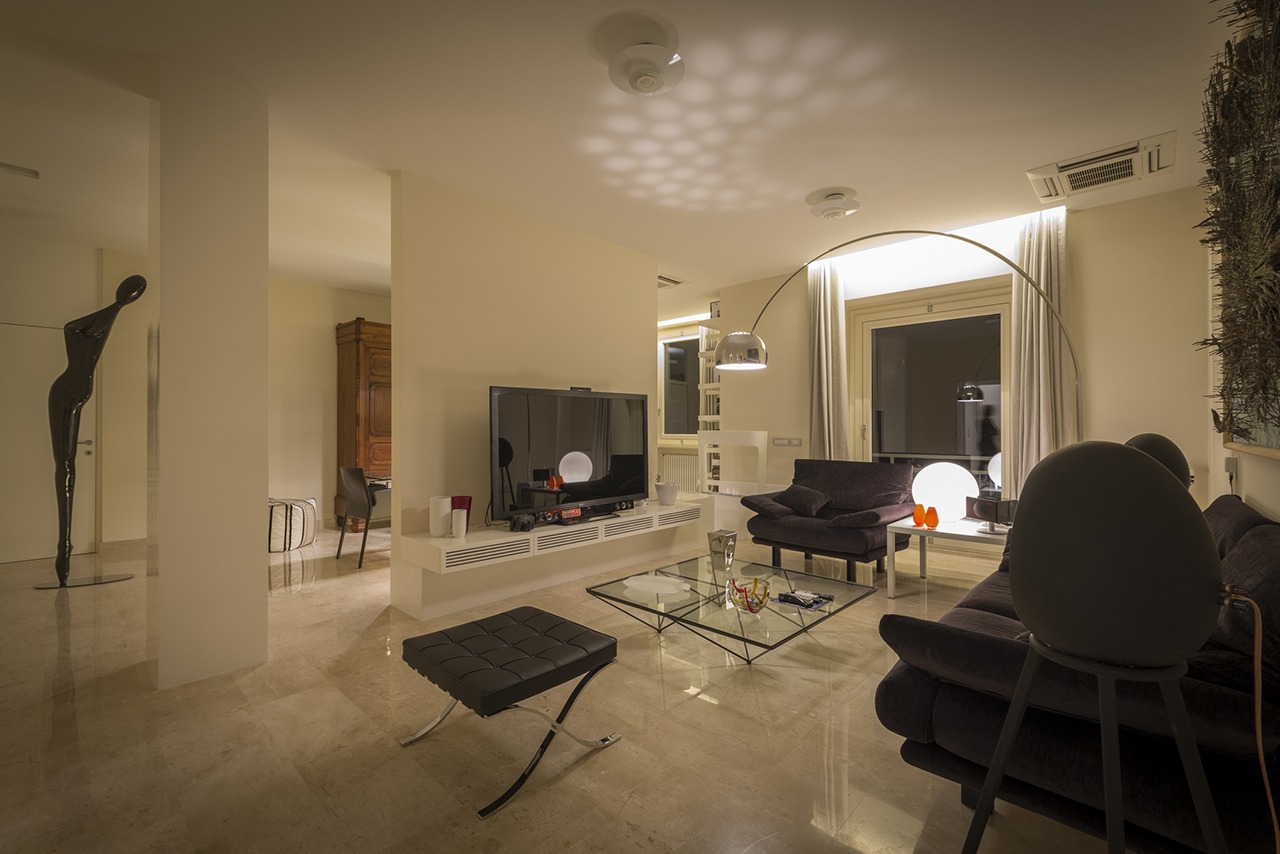 Project Description
The apartment, dated back to the '60s and located into a building in the center of Sassari, is presented to the client's eyes as a shell before the restructuring, due to a violent fire that devastated it completely, leaving a void volume, free of internal partitions but showing the  existing structure made of reinforced concrete. This shell offered great design possibilities, having as a unique feature an open plan of 140 square meters, with three main openings overlooking the park and five the inner courtyard.
A private entrance leads to the living area facing the park: two divisions organize the space, visually and physically separating the living room, dining room and study/gym, but at the same time allow the perception of a single environment, which, thanks to the large windows, looks bright, dilated and in communication with the outside.
As opposed to the living area, the most private part of the house, facing the inner courtyard, can be found, where there are a kitchen, a laundry room, a guest room with bathroom, and a master bedroom with attached bathroom. The materials used are mostly natural: a local stone polished in place, marble of Orosei, defines the living area, but is also used as a coating in the bathrooms; in the sleeping area, parquet in essence of bleached oak is used.
The house is characterized by contemporary lines and soft colors, reflected on the furniture designed to measure, to which are brought together works of art, lamps and furniture design: the result is a pleasant and comfortable atmosphere, thanks to the particular study regarding the internal light.
Project Details
Project: Private residence renovation
Type: Private residence
Year: 2011-2012
Architects: Officina29 Architetti
Team Project: Stefano Ercolani, Antonio Chessa
Client: Private