MILANO DESIGN CAMPING | Culture of Hospitality _ Concorso Internazionale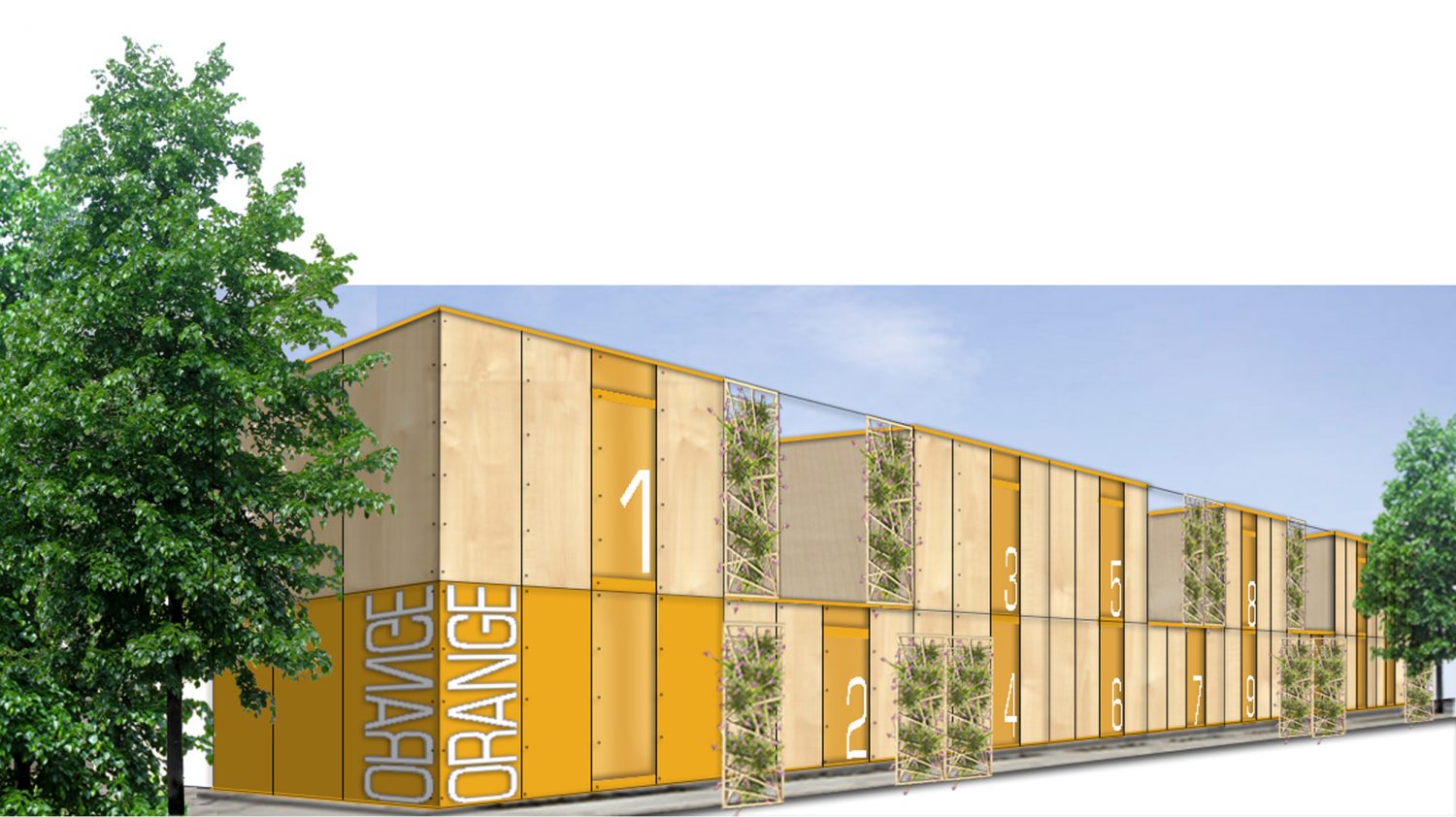 Project proposal ranked among the top ten selected projects.
Descrizione Progetto
The project aim for Milan Metropolitan Camping is to meet the new needs of urban nomads, providing a temporary and low cost accomodation proposal, that at the same time becomes urban design for the city. In this way, campsites become green elements for the city of Milan, materializing as green walls, hanging gardens, vertical gardens.
The project was born from a basic cell study and its possible aggregations in different settlements typologies, considering the interface that the camping creates with its context.
The basic cell is a wooden box 3x4m, entirely eco-friendly, composed of a modular "sandwich panels" system 3x1m, interior framed. Basic unit is suspended from the ground through a system of beams 20x20cm, that ensure both thermal insulation and the passage of plants and waste water.
Another fundamental element is the green panel, that designs and divides internal spaces, but also helps the shading and the fruition of the housing spaces, increasing its comfort and accomodation quality.
Green panels become the design pieces for the surrounding urban areas, where plant species like tillandsia, garofano, sanseveria and epipreticum have an "eating smog" function.
Aggregation of different basic units can occur both horizontally and vertically, thus adapting to different contexts which determine their typology.
Project Details
Project: Milano Design Camping
Type: Concorso internazionale
Year: 2010
Architects: Officina29 Architetti
Project team: Stefano Ercolani, Doriana Pirino, Laura Mura
Client: Public