From sea to land: "time travel in the city centre"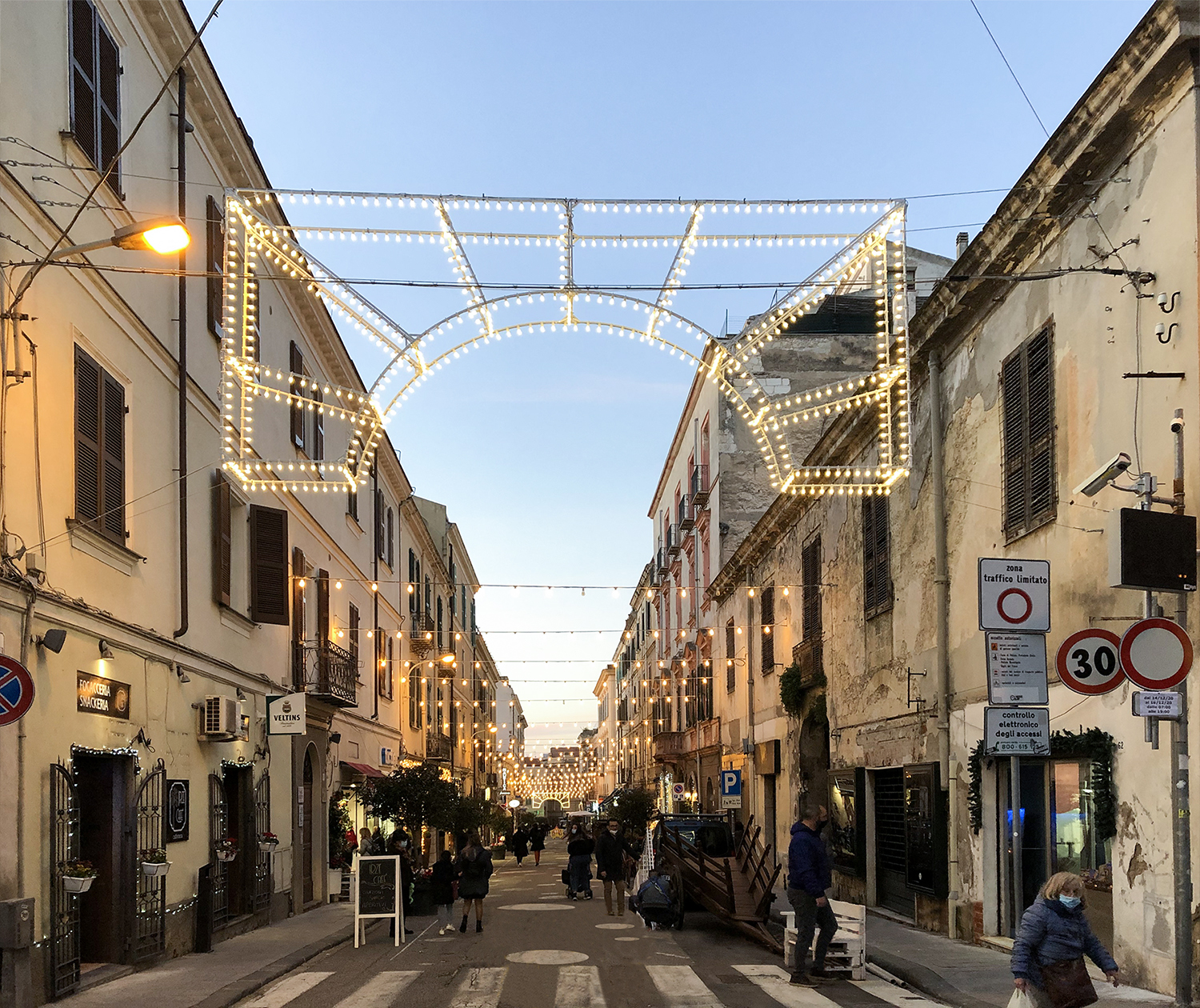 Project Description
A lively and crowded street in the historic centre of Sassari is the heart of this temporary exhibition, designed by Officina29 Architetti in collaboration with Interior Life Studio, for Centro Cavour.
Ancient carts, buggies and various work tools inspired by the history and traditions of our island are the protagonists of this set-up in Via Cavour. A real open-air museum, under real stars and the artificial ones of artistic lighting with low energy consumption. Classical forms, such as arches, take up the theme of traditional galleries and harmonize with the existing historical and artistic context.
The path is also marked by small green islands and design seats on which to rest for a few minutes and admire the installation. Elements that integrate perfectly with the urban green already present in the centre of Sassari. The setting up is completed by photographic and pictorial exhibitions, housed in the characteristic hallways, courtyards and gardens inside the Via Cavour.
Project Details
Project: From sea to land: "time travel in the city centre"
Type: Temporary Exhibition
Year: 2020-21
Architects: Officina29 Architetti, Interior Life Studio
Client: Centro Cavour