The park under the pine trees, Hotel Corte Rosada 2016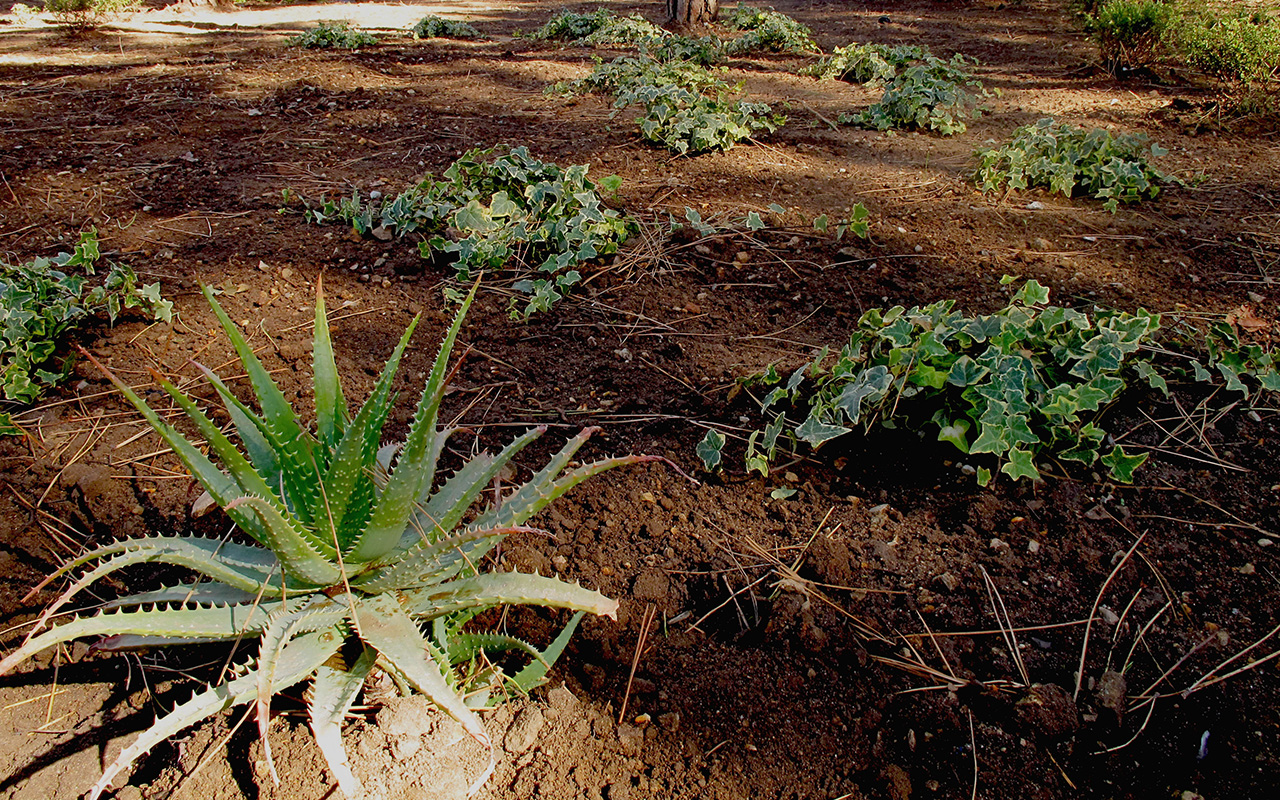 Project Description
The main idea, around which the project is developed, is to design new green areas as forms of contamination by the existing landscape around the bay where the Hotel Corte Rosada is located. These new "scrubs" show a spontaneous aspect, natural, independent, able to grow over time, requiring a minimum human intervention. The choice of plant material affects predominantly native species, originating in the Mediterranean scrub and undergrowth of Pinus Pinea. Together some allochthonous species are proposed, which are particularly suited to the growing conditions of the pine forest undergrowth, drought-resistant, strong wind and salt spray.
The theme of the green, relevance of the individual units, follows a common line to all the building-rooms, characterized by a plant vegetation with visual screening function and the composition of the green elements in irregularly shaped groupings. These scrubs of vegetation will extend gradually over time, following a natural evolutionary dynamic and will lead to reduce the adjacent areas without vegetation cover.
Critical point of the project intervention is the frontal yard of the entrance: along important visual axes, determined by the pedestrian promenade that connects the parking lot with the reception and restaurant hall, the linear vegetation directs the viewer's attention towards the sea. Continuing along the same promenade, the viewer is drawn from fragments of aromatic Mediterranean vegetation, located in raised flowerbeds, heart of the project.
The flowerbeds, made of Corten steel and integrated wood seats, organize the space, creating a place of open-air stopover, comfortable and stimulating for the hotel guests. The colors of the vegetation in shades of grey and bright summer flowers create a striking visual background to the sea.
The project is based on ecological and sustainable principles, has a positive impact in terms of landscape aesthetics and creates changing and temporary scenarios which, in the future, could merge with the surrounding context. The inserted type of vegetation is deliberately low-maintenance and requires minimal intervention such as cuts spaced in time to balance the volumes and ensure the natural regeneration of plants.
The irrigation system will be gradually reduced, becoming necessary only necessary for regeneration purposes during periods of extreme drought.
Project Details
Project: The park under the pine trees, Hotel Corte Rosada 2016
Type: Landscape Design
Year: 2016
Landscape Design: Vlatka Colic
Architects: Officina29 Architetti
Client: Private