Summer home in Porto Rafael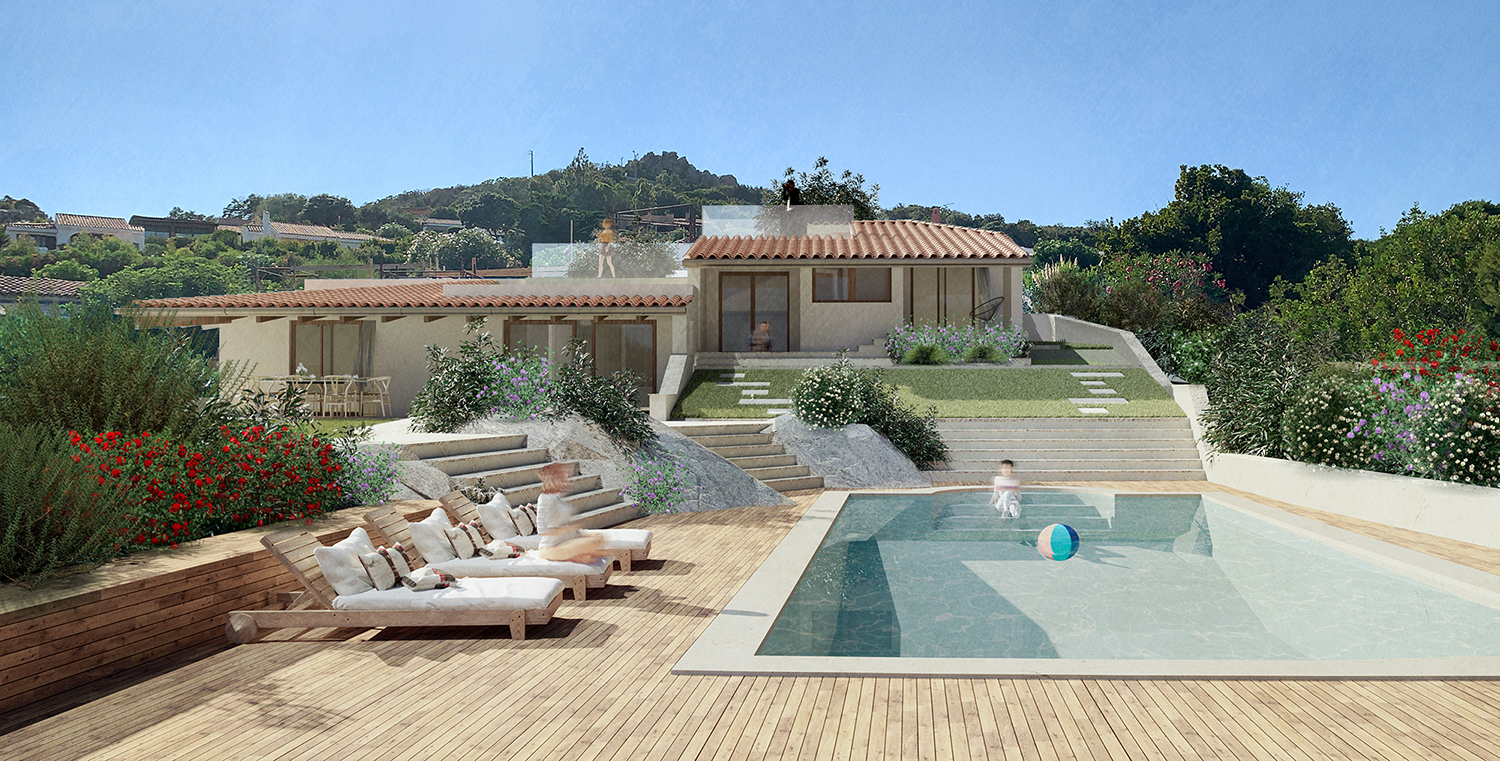 Project Description
A radical intervention was the basis of this latest renovation project by Officina29 Architetti. The villa, which looks towards the wonderful panorama of the Costa Smeralda, fully represented the style of the place, from the soft shapes of the structure, to the different levels inside the house itself, as if to follow the lively course of the land on which it rests.
The project involves the internal redistribution, the re-modeling of the external shape and the reconstruction of the obsolete roof. All interventions are designed to give coherence to the spaces and to bring to light previously modified areas – such as the courtyard at the back.
The living area will remain a single room, in which the living room and dining room are separated only formally by a few steps; the kitchen will be moved next to the conversation area and will be brighter and more functional. The rest of the spaces will be divided in such a way as to obtain four bedrooms and as many toilets.
An attempt was made to ensure a sea view in all environments, except in the two bedrooms at the back of the kitchen; even from the courtyard, thanks to the directionality of the open space and the use of large windows, it will be possible to see the sea.
The roof will be completely redesigned: the one facing the sea, being part of the main façade, will be redone with tiles and pitch; the one behind it will be flat.
Outside, the land that surrounds it is characterized by rocky outcrops smoothed by the sea wind and by plants typical of the Mediterranean scrub, as well as by lawn; the whole, however, is suffocated by a large expanse of flooring. The project involves the demolition of part of it, keeping it only in correspondence with the main openings, to give the ground a little breathing space and make the greenery blossom.
Project Details
Project: Summer home in Porto Rafael
Type: Private villa
Year: 2018-21
Architects: Officina29 Architetti
Client: Private
3D Visual: Officina29 Architetti, Interior Life