Nineteenth-Century "palazzetto" Sassari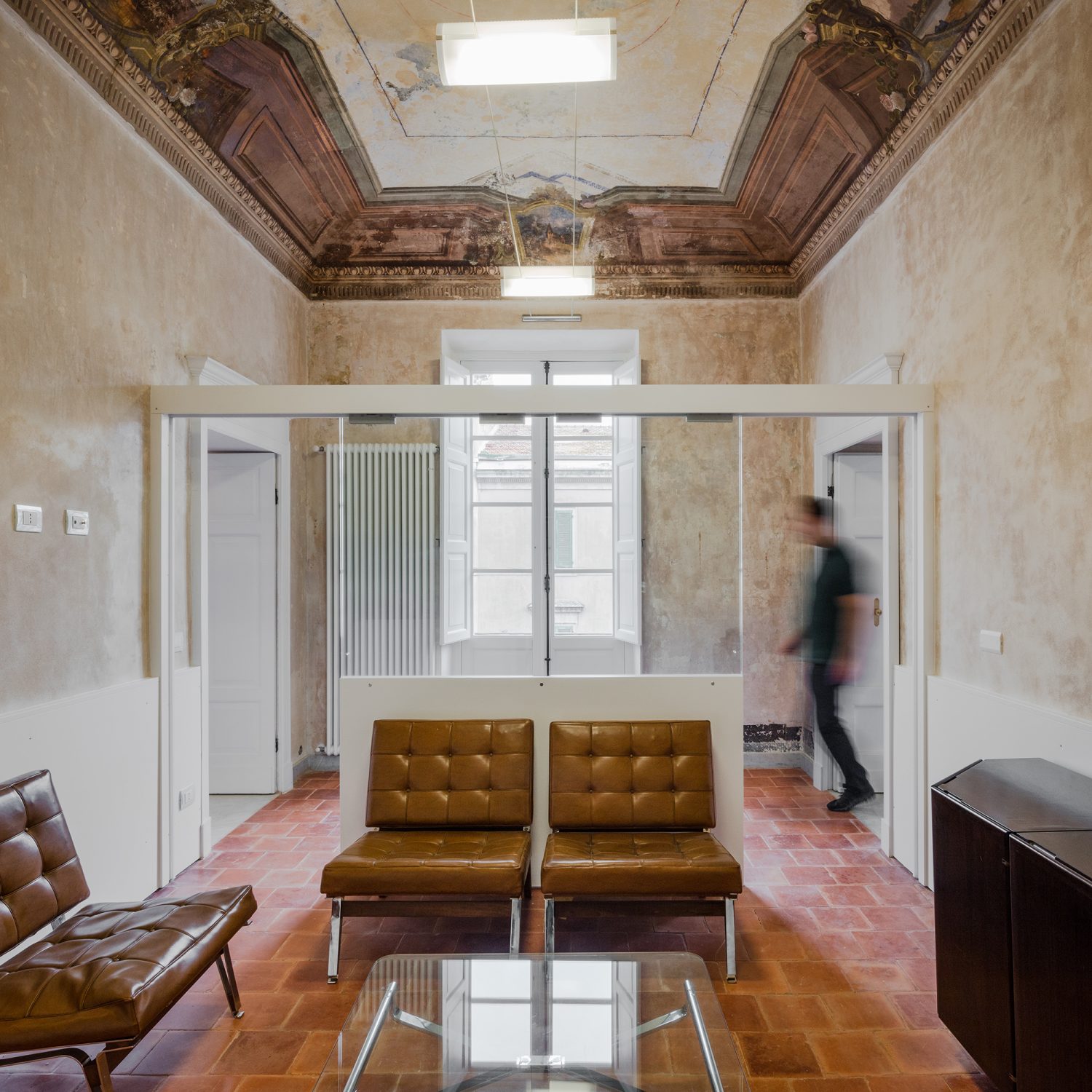 Project Description
The renovation of the
Nineteenth-Century "palazzetto"
is a project by
Officina29 Architetti
. The building dates back to the early nineteenth century and is on three levels. The main work was done in the front lobby, in the staircase block, in the second level and in the attic. The second level, a squared plan, faces the outside on two sides: the different environments follow one another, creating a circular path. In the middle, without facings, the restrooms have been included.
Each new action is made evident by the strong contemporary character opposed to the existing: examples are the restrooms, in which however the large mirrored walls reflect, at the same time, the historical context in which they are inserted.
The flooring of the second level is mostly terracotta floor, alternating with Carrara marble and cement hexagonal dichromate tiles.
During the plaster restoration works, after the removal of the superficial layers of paint, special dry decorations from previous restructurings have been discovered, thus showing the presence of various layers.
These paintings are visible in almost all the rooms and offer a unique characterization of the environments. On the walls it was brought back in sight the tuff plaster and later was given a light color, in harmony with the decorations of the vaults.
On the top floor, however, it was possible to work more, given the conditions in which the attic was. The wooden roof was rebuilt according to the pre-existing scheme. The original terracotta floor has been maintained and restored and two apartments and an office were realized: a contemporary design, in contrast to the historical context in which it is inserted, characterizes the environments.
Project Details
Project: Nineteenth-Century "palazzetto"
Type: Private residence/office
Year: 2014-2015
Architects: Officina29 Architetti
Client: Private
Fotografia: Joao Morgado Fotografia de Arquitectura