The Garden House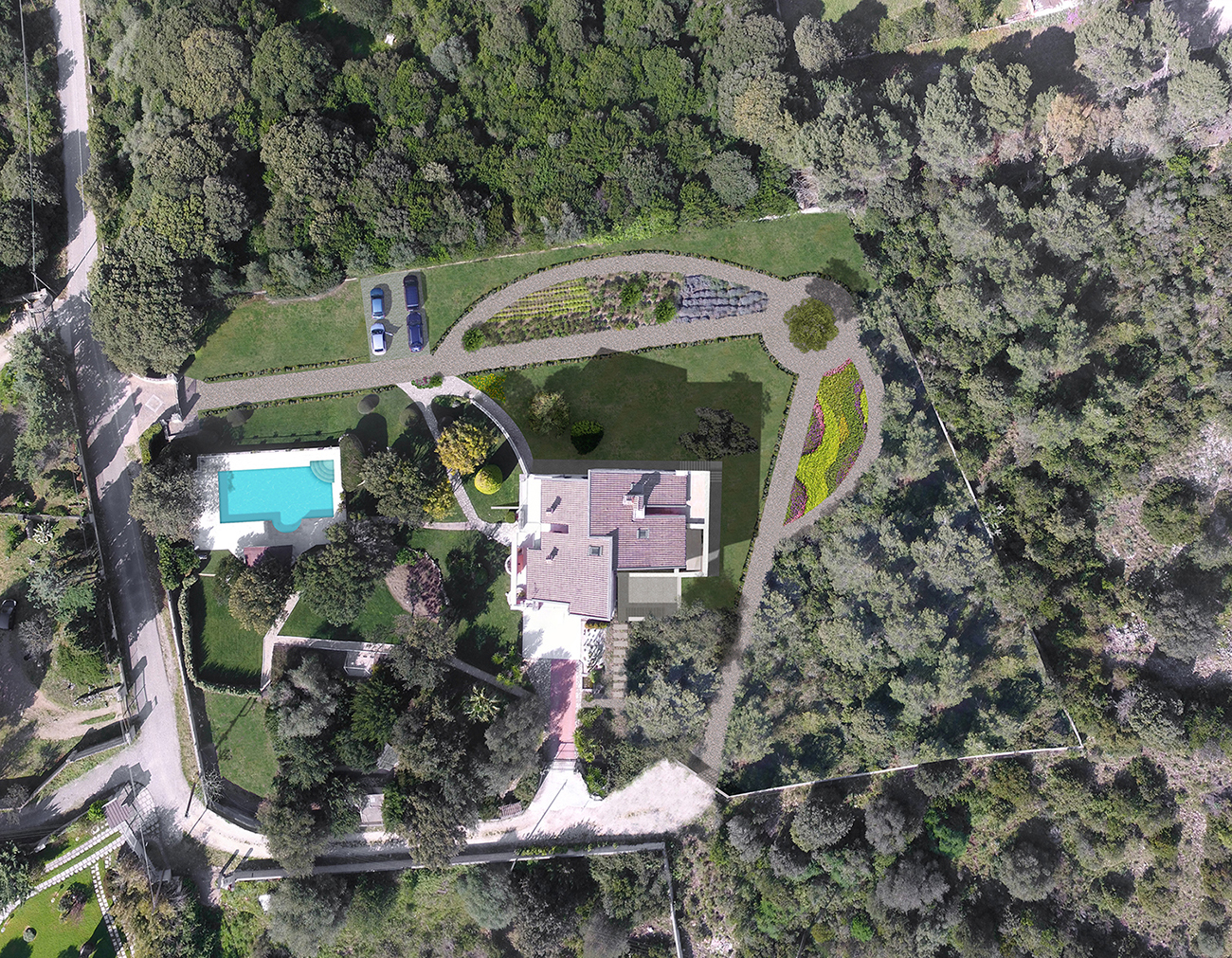 Project description
A succession of large and communicating spaces characterize this renovation of a villa in the countryside in Sassari, designed by Officina29 Architetti.
The project includes the union of a two-family villa, surrounded by the green countryside of Sassari, whose incongruent and narrow spaces will be a place of air and light after the intervention. The ground floor becomes a single and huge living area, onto which the entrance opens and two verandas overlook. The vanishing lines of the wooden planks of the parquet and the false ceiling beams indicate the same direction, in a chase of spaces and discoveries – the dining room, the conversation area and, finally, the relaxation/cinema area.
The warmth of wood is flanked by the coldness of Orosei marble, which delimits the kitchen, now twice as large as the existing one; the open space of the most convivial area of ​​the house looks towards the dining area through large full-height glass walls, which widen the view even more and ensure lighting in all directions.
The attic floor houses the sleeping area and consists of three bedrooms, each with an attached bathroom. The double room occupies half of the surface and is characterized by large spaces for the walk-in closet and a bathroom that communicates directly with the surrounding environment. The sloping wooden ceiling is damped in height with the addition of false beams positioned in a mirror image of the existing ones: in this way the highest wall is visually lowered, without the use of false ceilings.
This height is also taken advantage of in the stairwell, where a suspended bookcase is created, reachable by a new iron and glass staircase: the transparent steps allow the passage of lighting from the ceiling window on the lower floor. A real park that surrounds the house, completely immersing it in nature.
Project Details
Project: Garden House
Type: Villa
Year: 2020-21
Architects: Officina29 Architetti
Client: Privato
3D Visual: Officina29 Architetti