Countryside villa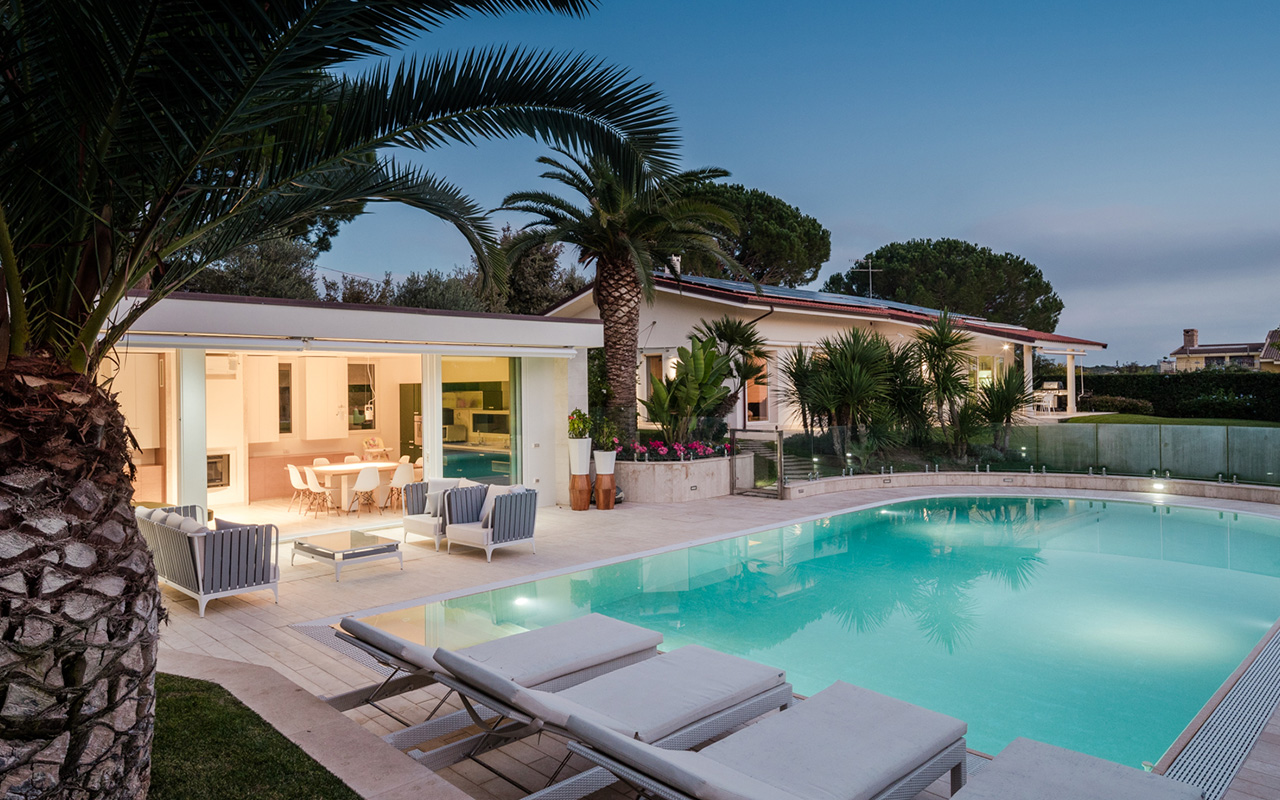 Project Description
Countryside Villa
is a project by
Officina29 Architetti
and includes the renovation of an existing house and the construction of a guest house with a swimming pool.
The renovation project stems from two specific intentions: to restore the right proportions between living and sleeping areas and open the building to the countryside, thereby generating a direct relationship between internal and external environment.
A main axis – recognizable by the lining of oak – defines a clear separation between living and sleeping areas, at the same time generates actual prospective channels, urging the viewer to turn their eyes to the outside.
In the living area, three spaces are followed by actual scenes designed to visually/physically separate the living room, the dining room and the kitchen, but at the same time allow the perception of a unique environment. The big windows make the space bright, dilated and in continuous communication with the outside.
The sleeping area appears reserved, separated from the living area, and overlooks a woods of oaks, planted to shield the house from the entrance to the property and to ensure greater intimacy.
The materials used inside the house are deliberately natural: wood – oak wood – also used to coat the wall of the master bedroom; a local stone polished in place – Orosei marble – with which the peninsula's kitchen plane has been realized, consisting of a single plate stretched to the front porch.
Outside, two septa wrapped in ivy, almost a central axis of the house, hide the pool area, and it is from one of these septa that the guest house comes to life.
In part underground, the guest house is on two levels: a free, rectangular plan, which has the living room with kitchenette at the first floor, and a utility area to the pool in the basement. The guest house and swimming pool are completely surrounded by green, between artificial dunes and palm trees that reproduce a tropical garden.
Project Details
Project: Countryside Villa
Type: Private residence
Year: 2012-2013
Architects: Officina29 Architetti
Team Project: Stefano Ercolani, Antonio Chessa, Alessandra Caria
Client: Private