Bridge House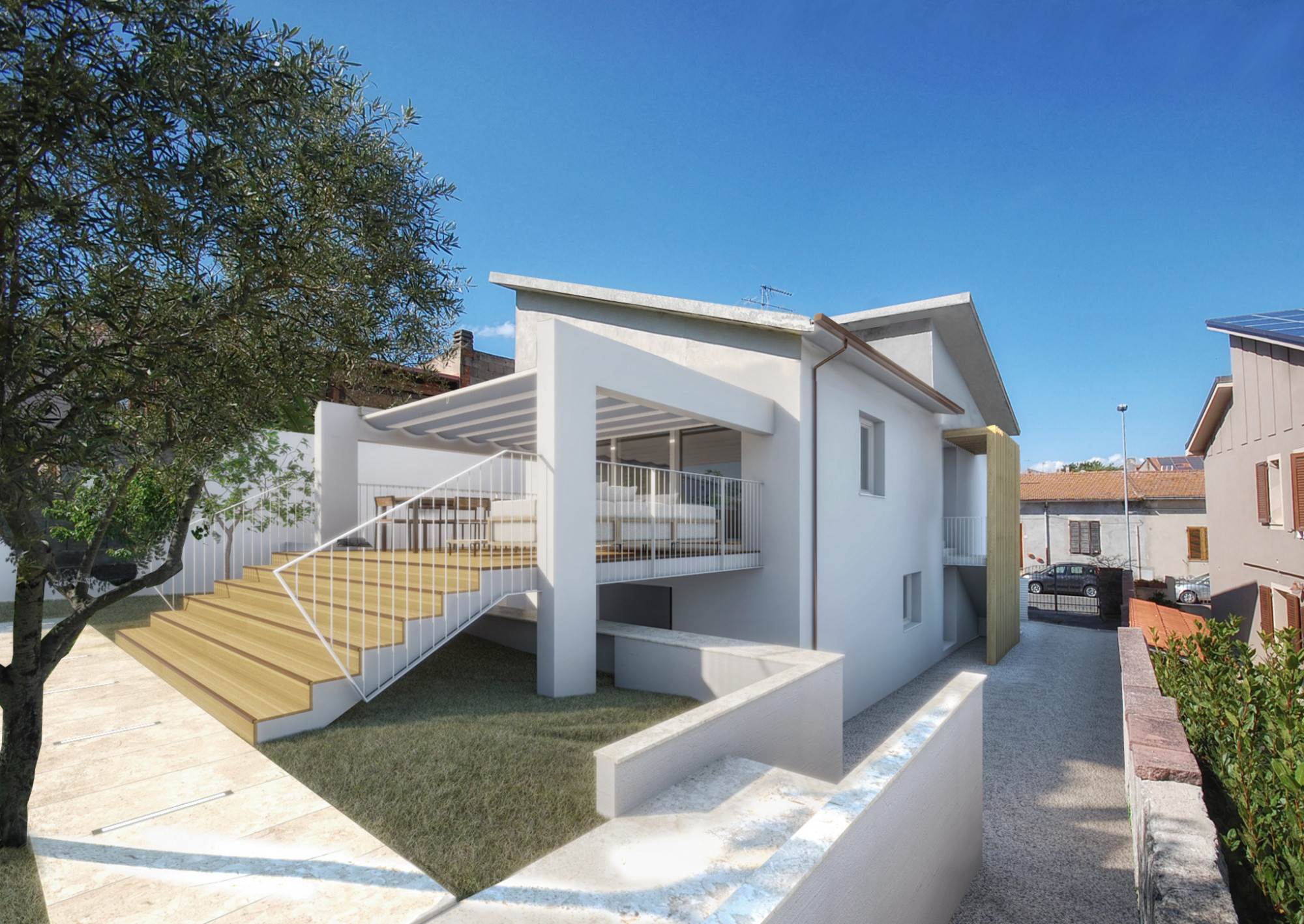 Project description
The Bridge House is a project that completely changes the face of a typical village house.
Although this house is served by a large garden, the two are visually and functionally separated by two different heights and a retaining wall. To enhance this green space, therefore, the project envisages its union with the open-plan living area on the first floor. A terrace, which becomes a veritable platform, extends from the hall and advances to the garden, where the swimming pool will be built; the supporting pillars become beams that not only anchor the structure to the building, but also house the awning protecting the outdoor furniture. Another interesting element is the entrance staircase, now characterised by a wooden pergola which in part also becomes a parapet.
The living area on the first floor includes a line of built-in closets separating the kitchen from the rest of the open space and a TV-bookcase unit serving the living room. These custom-made furniture also continue in the sleeping area, serving the bedrooms.
Project Details
Project: Bridge House
Type: Private house
Year: 2021-today
Architects: Officina29 Architetti
Client: Privato
3D Visual: Officina29 Architetti