Private apartment, Alghero 2011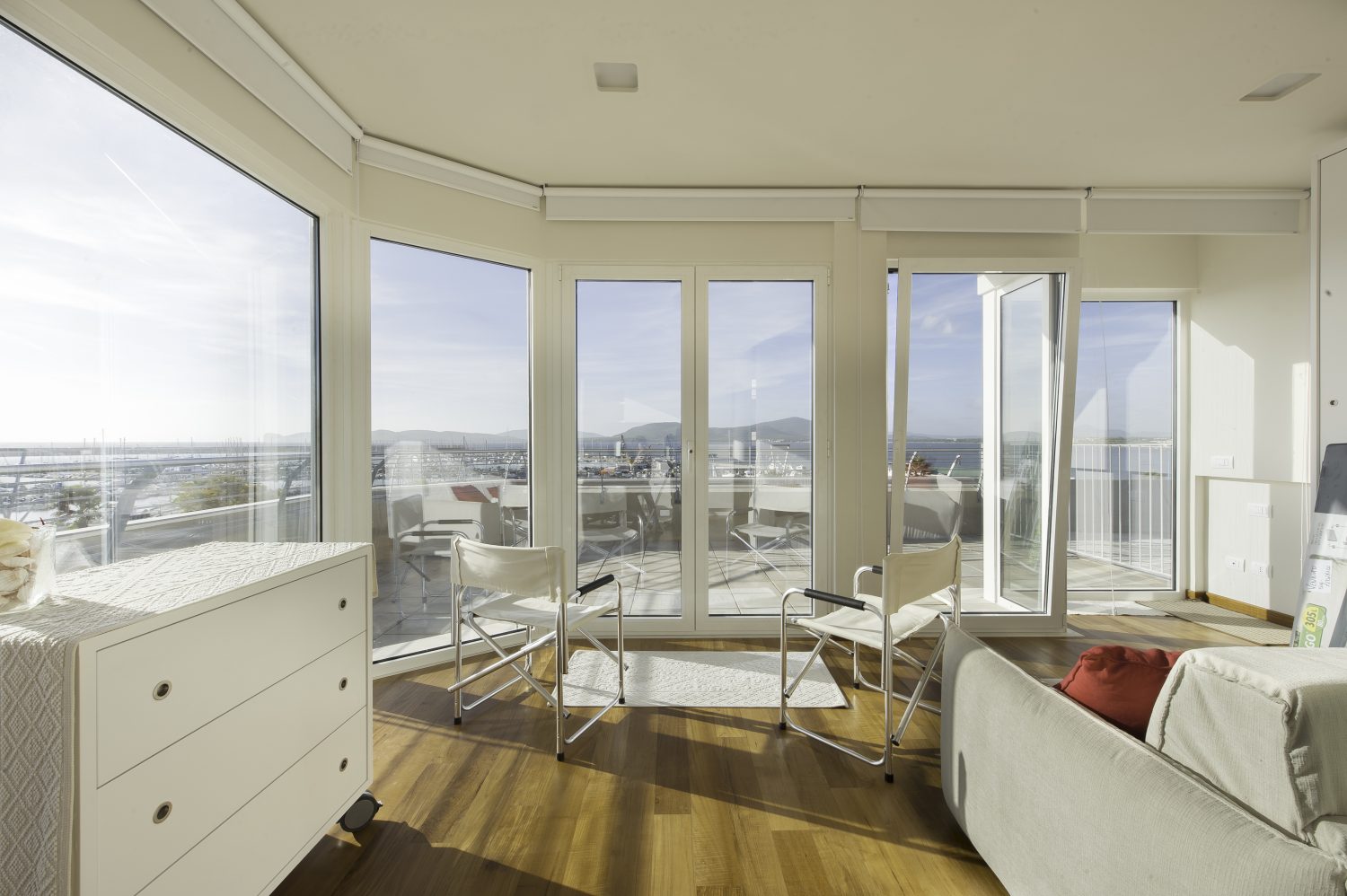 Project Description
The main feature of this project, realized in the city of Alghero in the immediate proximity of the old town,  is the full opening of the living spaces on the surrounding landscape and the brightness of the rooms that this brings.
The existing apartment, expanded on the flat roof, is in fact placed at the corner of two streets and looks towards the old city walls and the domes of the churches of Santa Maria and San Michele, on the right side; the main façade has the view on the promenade "Bousquet", along which lies the marina, and in the distance on the rocky promontory of Capo Caccia and the amazing sunsets it offers.
The existing plan has been changed internally, in order to optimize the spaces and ensure a better internal distribution; a staircase has also been added to connect the two floors, which allows two separate entrances.
The expansion has been made of a light metal structure, which follows the shape of the underlying building, stepping back a few meters behind the façade. Characterized by large windows framing the surrounding landscape and maintaining a never-ending connection between interiors and exteriors, this new portion of the building has been made with high energy saving construction systems, both in the outer walls and the exterior window frames.
By using clear finishing, both for floors, walls and furniture, the brightness of the room is enhanced: the Orosei marble, a local stone, has been chosen for the bathrooms and the entrance hallway, in contrast to the parquet laid within the rest of the apartment. This allows the feeling of relaxation to be increased and enjoyed while looking outside, comfortably seated on the couch.
Project Details
Project: Private apartment, Alghero 2011.
Type: Abitazione
Year: 2010-2011
Architects: Officina29 architetti
Team Project: Stefano Ercolani, Antonio Chessa, Antonio Pistuddi
Client: Private
Photo Credits: Pierfranco Cuccuru