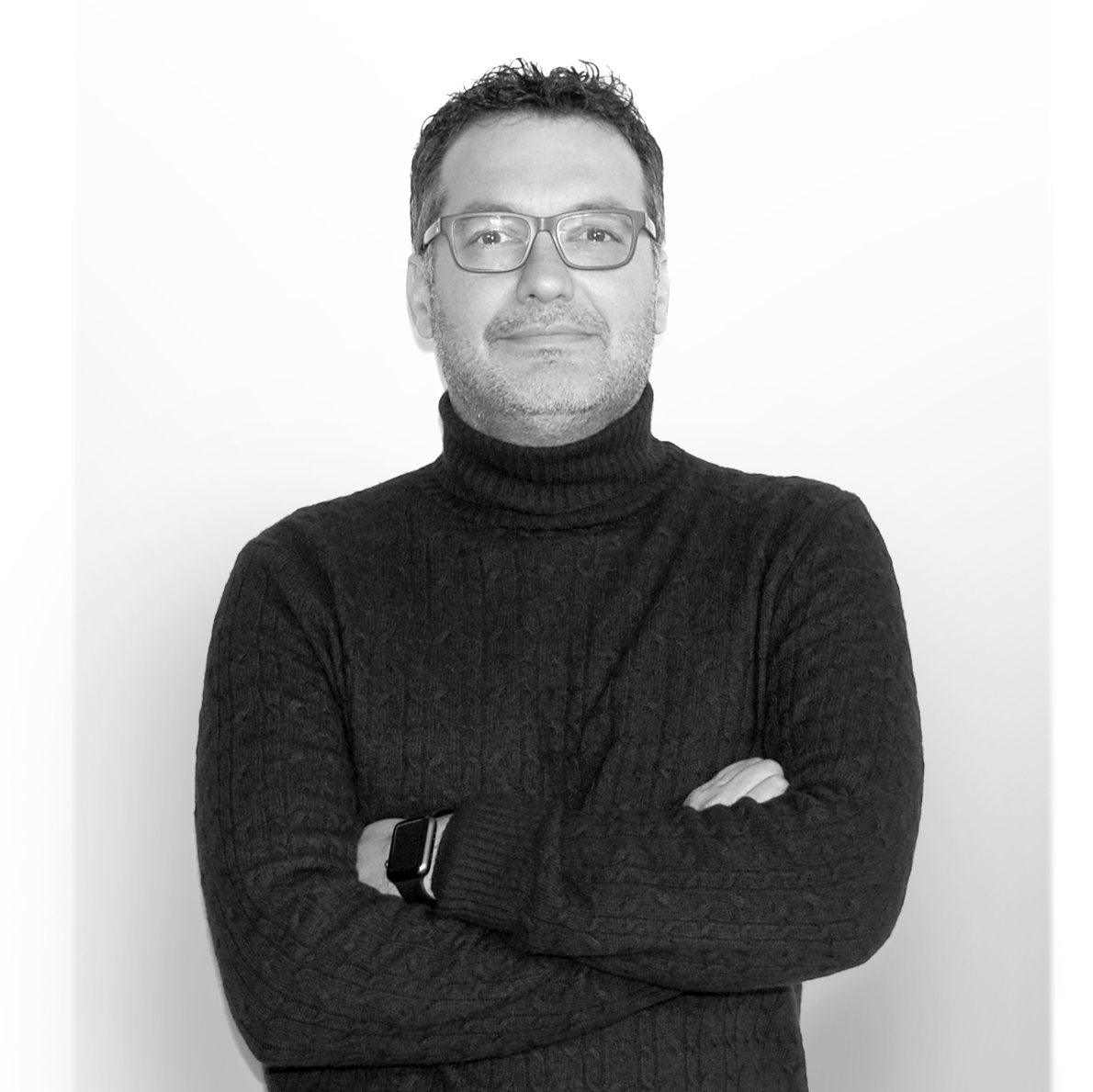 Antonio Chessa
Architect
Antonio Chessa, architect, was born in 1973 in Sassari. He obtained a scientific degree and enrolled at the Politecnico di Torino. He graduated in 1999 with the thesis "Restoration, Structural Consolidation and Functional Requalification of Villa di Monserrato di Sassari", proving a peculiar interest for the structural architecture in general. After the degree, he started an internship at the Engineering Firm of Eng. Corrado Sanna, in Sassari. In 2001 he opens the Studio Chessa in Siligo, collaborating with Antonio Pistuddi and his brother surveyor, mainly taking care of renovations for private and public clients.
In 2008 he moved to Sassari and founded the firm Officina29 Architetti, together with his friend and university colleague Stefano Ercolani.
Head of technical department of the study, mainly deals with structures and consolidations, a topic he prefers. He takes care of the administration, security, personnel management and accounting. He verifies and controls the projects in the execution phase and the building yard set up.
He manages relations with the workers and takes care of the technical aspects in the construction supervision.
Expert in the management of public procurement and competition, he dedicates to the urban renewal of historic centers. Since 2008 he plays the role of technical expert in architectural design at the Building Commission of the Municipality of Banari.
He has always had a great passion for the direct cultivation and the agricultural reality of the family.
Among the realized projects we find: Nineteenth-Century "Palazzetto" Sorso (2011), Countryside villa (2012), House in the woods (2013), Nineteenth-Century "Palazzetto", Sassari (2014), Rural villa with a contemporary twist (2015), Villa in olive trees (2016).