The important international magazine Divisare, has published an interesting project developed by Officina29 Architetti: "The house in the woods", in April 2016.
The stunning images by the famous Portuguese photographer Joao Morgado, photografia de arquitectura, show us a surreal atmosphere in which a suspended parallelepiped is part of a oak forest, a fairy-tale setting where majestic trees surround and brush against the building.
Each natural element has been respected and not even one tree has been cut down to make room for the house. The reinforced concrete pillars hold the structure, which floats above the ground and native underwood plants.
The study of landscape project in this context is basically built around one main idea: the desire to establish a dialogue between the new volume and semi-natural forest surrounding. The vegetation is organized into defined shapes that recall the layout of the wooden walkway and the structure of the new building.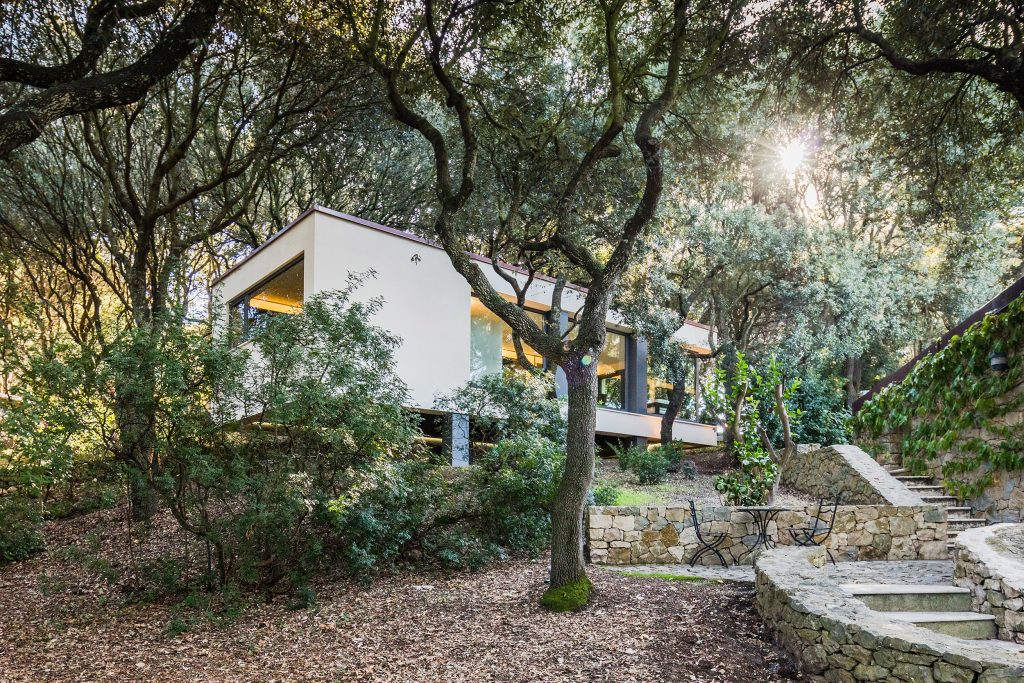 Wooden walkway marks a new path that flows through the trees between the main house and the new volume. It offers a new perspective to those who want to live outer space and becomes a place of rest and reflection, immersed in the tranquility of the forest-garden.
The native underwood plants are preserved and enhanced through interesting and complex vegetation combinations, easy to maintain and suitable for a shady environment.
This attention to the context in which the new architecture is inserted, this respect for an almost magical environment as this forest of oaks is, has attracted considerable interest from several online magazines, national and not, among Architettura Italiana, ARQA (a Spanish magazine) and Journal du design (France).